"I press toward the mark for the prize of the high calling of God in Christ Jesus"
Philippians 3:14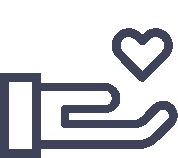 Laced up and dressed down; high-tops, high heels, sneakers - even velcro! At Good News Church, we care more about who you are than what you wear or where you've been. As a matter of fact, so does God. If you'd enjoy a place where people genuinely care about you, just as you are, then come check us out. We're a church where imperfect people find acceptance, with no shoestrings attached.
We extend to you a warm welcome to our family and invite you to our Sunday services where "Everybody is Somebody" in Jesus Christ.
People of all backgrounds who are looking for a place to worship quickly feel like they belong at our church.
JoiN US AS WE WORSHIP, LEARN, GROW AND ENCOURAGE ONE ANOTHER WITH THE GOSPEL OF JESUS CHRIST. nuestra casa es su casa. OUR FAMILY WOULD LOVE TO SEE YOU!
We would love to see you! Mark your calendar or join our Facebook family.
the race is not given to the swift nor the strong but unto them that endure to the end.
Ecclesiastes 9:11